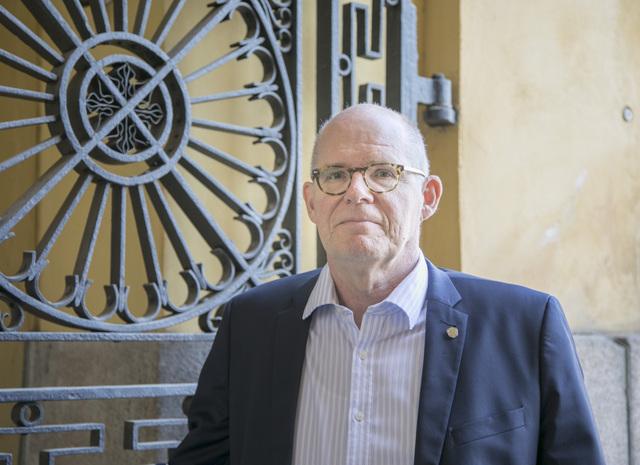 Comprehensive security together #1: Chairman's greetings
Dear listeners!
Crises have a tendency to surprise us, and to show the assumptions guiding preparedness to be faulty. However, contingency planning is never wasted. Every crisis is also an opportunity to learn and develop. Next time – which is sure to come, albeit in a different form – we will be better prepared. When a crisis strikes several sectors at once, it is hard to find a stable platform to stand on. In the future we may be faced with several simultaneous crises, a so-called multi-disruption.
Flexibility and adaptability are often offered as solutions. However, these can not be achieved without good crisis leadership. Developing crisis leadership ability is useful in every situation. Emergency organisations should be based on the structures which exist during normal conditions, and levels of leadership should be clear-cut. This old principle is still valid.
Solving crises is a practical business. As the corona pandemic has shown, crisis actions are made concrete on the local and regional level – in hospitals, rescue departments, businesses, NGOs and in people's homes. Leading this requires good situational awareness. Crisis leadership has to fit together different levels and functions, which is hard. This requires planning, coordination, cooperation, and practice, on different levels and between different actors. All of these must also be done internationally, with other countries. Knowing your partners becomes increasingly important, and this is something that everyone should put time towards, not only the top leadership.
A recent example of bilateral preparedness cooperation is the Hanaholmen Initiative for developing civil crisis preparedness between Finland and Sweden, and which aims to expand the excellent and ever deepening defence cooperation to other areas of comprehensive security.
Finnish preparedness is based on the principle of comprehensive security. Comprehensive security is coordinated by the Security Committee, founded in 2013, which celebrates its anniversary today. Under the current exceptional circumstances, instead of a physical reception, I'd like to use this greeting to announce the "Comprehensive security together" campaign. The campaign will run through the year 2021, and cover this year's focus themes for the Security Committee: crisis leadership, preparedness for multi-disruptions, and international cooperation.
The name of the campaign is self-explanatory – Comprehensive security covers every sector of society, actor, and citizen.
Welcome aboard!