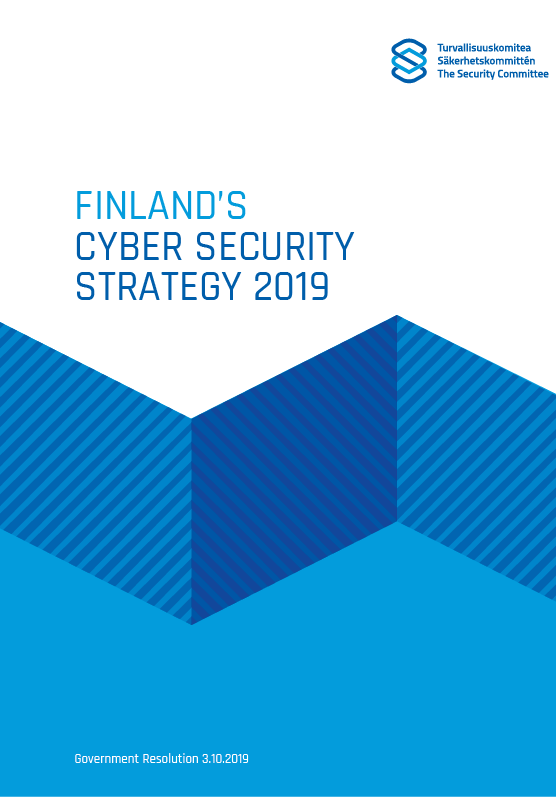 Finland´s Cyber Security Strategy 2019
New cyber security strategy responds to changed operating environment

In its plenary session on 3 October 2019, the Government has adopted a resolution on Finland's cyber security strategy. The Finnish Cyber Security Strategy 2019 sets out the key national objectives for the development of the cyber environment and the safeguarding of related vital functions. The reform and implementation of the strategy are based on the Government Programme.
The three strategic guidelines are the following: international cooperation, better coordination of cyber security management, planning and preparedness, and developing cyber security competence.  A cyber security development programme extending beyond government terms will improve the allocation of resources and improvement of cooperation for cyber security.  The programme will concretise national cyber security policies and clarify the overall picture of cyber security projects, research and development programmes. The post of Cyber Security Director will be established at the Ministry of Transport and Communications to coordinate the national development of cyber security.
The strategy is based on the general principles of Finland's cyber security strategy of 2013. The strategy and its implementation are also part of the implementation of the EU Cyber Security Strategy.  The need to update the cyber security strategy has been influenced by significant changes in the operating environment and identified development needs in the work at the national level.