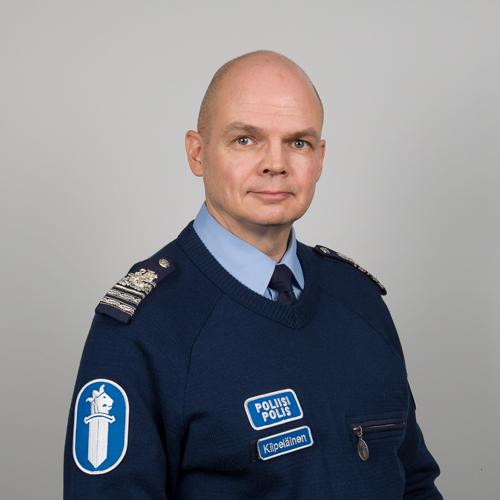 Comprehensive Security Together #15: Street Gangs and Juvenile Delinquency
Finland is one of the safest countries in the world. Even though the number of criminal activity has decreased, certain groups of people are increasingly affected. The violence committed by young people as well as juvenile delinquency has decreased overall. The positive progress has nevertheless partially come to halt especially in terms of assaults, homicide attempts and robberies.
Concerns about young people and the crimes they have committed have been in public debate over the past year. We are aware of the fact that most young people feel well, behave properly and do not commit crimes. Engaging in public discussion is nevertheless very important because the multifaceted effects of COVID-19 have been particularly visible in young people. It will most certainly take time before we fully realize the concrete consequences of COVID-19. Nevertheless, it is a fact that the situation of those who were in a disadvantaged position before the pandemic has not improved. The debt made by COVID-19 will be repaid for long time in various Governmental sectors. When we are talking about street gangs, we often refer to a loosely structured group sharing name, logos or insignias. Criminal activity is often part of the identity and life style of these groups. The Police has already made several observations of groups described above particularly in Helsinki metropolitan area..
Over the past year, there have been significant changes in young people's attitudes towards authorities. There have been reports from all over the country that anti-police attitudes and disrespect for the laws has increased. Officers have also observed that young people are increasingly equipped with blade weapons. In some extreme cases anti-police attitudes  manifests itself as violent obstruction of justice, resisting officers, and even damaging police vehicles. Often several patrols are required to calm these situations.
Even though most young people behave well, the developments described above are still extremely worrying.. Cooperation, trust and the mutual respect between residents of the area and youth is critical for the police. A joint effort from all societal actors is required.
Small amount of young people have committed violent crimes also as groups with some unpleasant public examples occurring. There are variety of reasons behind these actions. Addressing this unfortunate development requires a joint response and cooperation between all authorities as well as dialogue within these various actors. We should not overreact or underreact; instead of scientific debate over whether or not we have, a problem on our hands we need determined actions. Organized mass fights, assaults and robberies that have occurred during a drug gig gone wrong, are just examples of situations in which street gangs are often involved.. It is often unfortunately typical that some of the content related to incidents above is posted online. Circle of violence is ready.
I know that it will help significantly young people, their families and society at all, as far as we are able to intervene in street gang development before things got worse,. Prevention and early interference are also economically more lucrative than subsequent actions.
I therefore emphasize active measures to keep Finland on its path and to maintain our security. This is important if we wish to continue as being one of the safest countries in the world.
Timo Kilpeläinen
Chief Superintendent
National Police Board of Finland