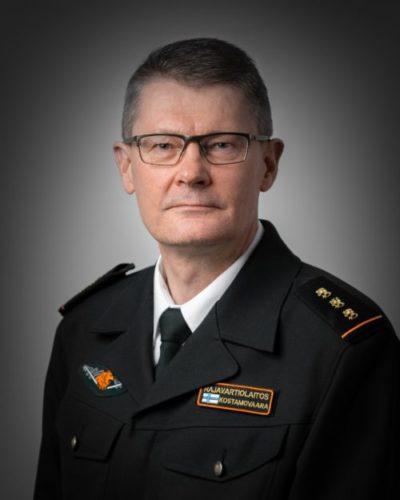 Comprehensive Security Together #12: Border Security During the Pandemic
The Finnish Border Guard – Security in All Circumstances. This, our long-time motto, has again been made concrete in a new way during the corona virus pandemic. In March last year, we began a border operation of previously unseen proportions in just a few days by moving hundreds of border guards from the outer to the inner borders. Since then, the Border Guard has limited border traffic at both inner and outer borders to limit the spread of the pandemic, in accordance with decisions by the Government.
The exceptional circumstances have of course in no way lessened our responsibility for handling our other security missions. During the entire pandemic we have rescued people at sea and averted environmental damages. Missions related to national defense have also been taken care of. We have also fulfilled our international obligations by participating fully in European Border and Coast Guard Agency Frontex's operations, mainly in the Mediterranean Sea.
The corona virus pandemic has highlighted the importance of the Finnish model of comprehensive security. The corona virus has been kept under control through broad cooperation between different societal actors. In the Finnish culture of getting things done, the lessons learned from the corona pandemic quickly transfer to the development of crisis preparedness. Already we can say that cooperation-based crisis preparedness really needs development. When a crisis touches many administrative sectors broadly, it must especially be possible to ensure that the coordination of crisis leadership is effective on both a central and local level, but also between the two. Smoothly functioning cooperation is a critical success factor, but even so cannot solve everything: it is also necessary to ensure that security actors' basic preparedness and capacity are kept on a level which ensures a fast and adequately comprehensive response to stop the effects of threats.
Pasi Kostamovaara
Chief
Border Guard
(English translation: Secretariat of the Security Committee.)