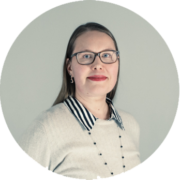 Comprehensive Security Together #13: NGOs and International Cooperation
In rescue services and civil protection, effective preparedness and disaster management requires co-operation, joint planning and capacity building between different countries.
International cooperation enhances the use of resources while avoiding overlap. The exchange of experiences and information helps to apply best practices in preparing for various threats and disruptions.
A good example of co-operation that increases Finland's comprehensive security is co-operation between authorities and NGOs in the Baltic Sea region. In 2017, the rescue chiefs of the region signed a statement at the Council of the Baltic Sea States on strengthening civil protection co-operation. One form of action is cooperation between local authorities and NGOs.
Rescue volunteers working in organizations have the skills and willingness to participate in international cooperation more than at present. However, our research showed that there is still much room for improvement in the participation of volunteers in international rescue operations in the Baltic Sea region. The key question is how to involve volunteers in the authorities' help chains.
A network for meeting officials and volunteers has been set up within the Council of the Baltic Sea States. Cooperation is a matter of long-term work and must benefit all parties. We believe that regular meetings will lead to long-term progress in comprehensive security both in Finland and elsewhere in the Baltic Sea region.
Kaisa Eskelinen
Researcher
The Finnish National Rescue Association (SPEK)
(English translation: Secretariat of the Security Committee.)